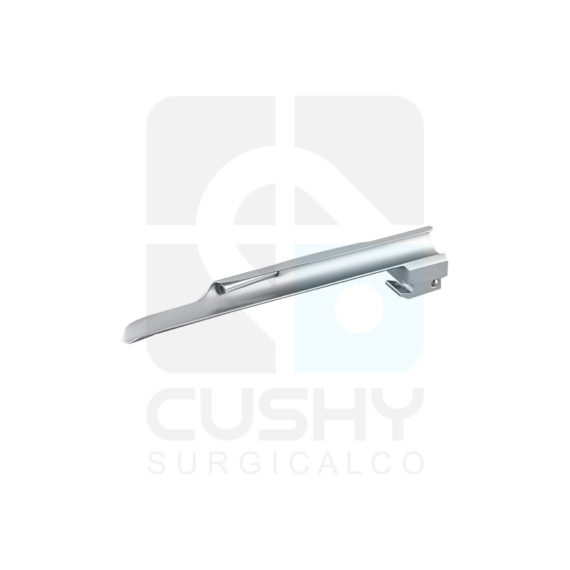 Standard Miller Blade No 2
Standard miller blades available with led and standard bulb illumination.
Cushy Surgical manufacture laryngoscopes and ENT devices since 2008. We have wide range of laryngoscopes handle and blades. As seen in the images our standard miller blades made from stainless steel, innovative design of the miller blade provides good visibility of the epiglottis and vocal chords. Autoclave able at 134° c for 5 minutes. Quick-to-remove lamp at the front of the blade. The rounded edges of the blade reduce the risk of injury.
Blade No : Miller 2 154 mm
1000000 in stock
Description
—
Additional information